Outstanding IB Results for the Class of 2021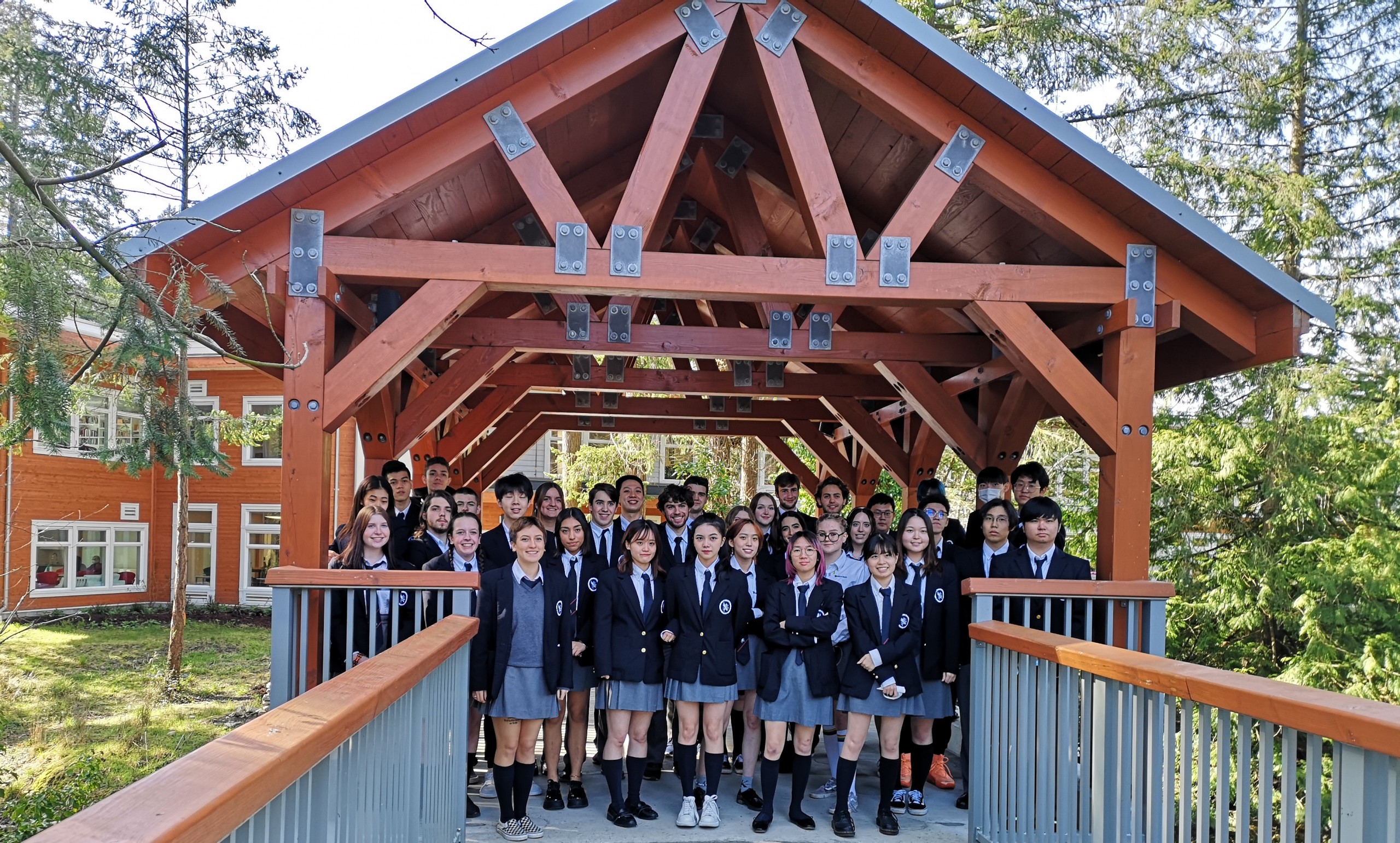 The Brookes Westshore graduating class of 2021 have achieved outstanding results in the International Baccalaureate (IB) DP examinations this year. Through commitment, determination, and a love of learning, the Class of 2021 achieved a top score of 42 out of a maximum of 45 possible points with 14% of the class achieving 40 points or higher and 35% of students receiving 36 points or higher.
Our graduates met the world average of 33 points and achieved higher than the world average subject grade attaining 5.32 out of 7.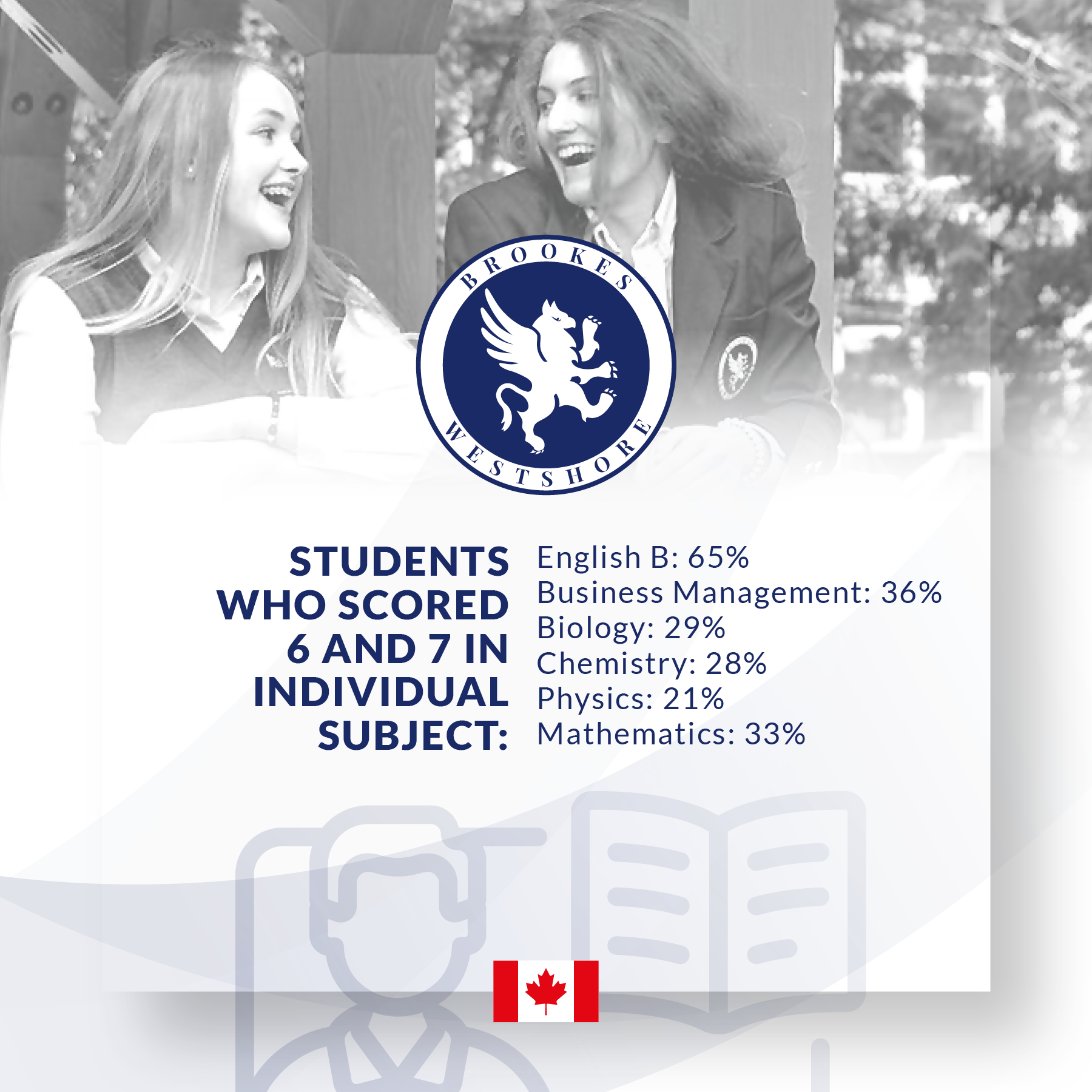 "The Class of 2021 have faced a challenging two years, however, their hard work and dedication to their education is evident in their phenomenal DP results and university placements to top-tier universities," said Jerry Salvador, Head of School, "Our Brookes Westshore trailblazers must be congratulated for an exceptional performance, on behalf of the Brookes community, we are very proud of your achievements, and we can't wait to follow your success at university and beyond."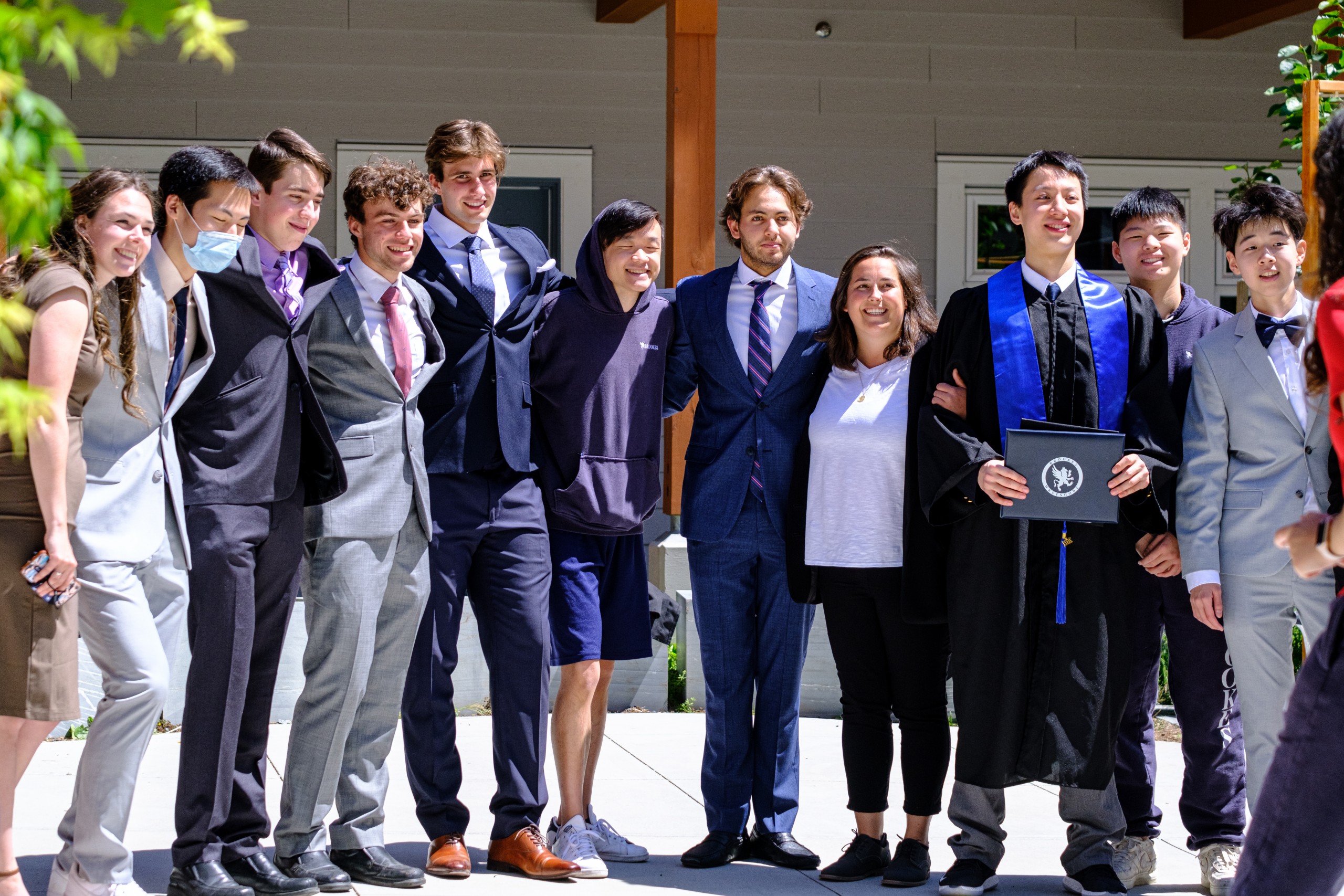 Our Deputy Head and Head of Academics, Linda Bayes, explains, "The top score an IB student can achieve is 45 points. Any score over 40 points is an outstanding accomplishment and is highly recognized by all universities around the world." She continues, "Top universities in Canada readily accept students who have achieved 30 points and above. We are so happy to have 11 students who have achieved 30 points and above and our highest score was 42 points! These fabulous results were reflected in our university acceptances."
This year, our students have set the bar extremely high successfully securing 100% acceptance to globally recognized universities around the world. Among the acceptances; the University of Toronto, University of British Columbia, University of Sydney, and Emily Carr University.
Ms Based commented, "Our graduating class has been accepted into top tier universities and, even more important, into select programmes like international education, engineering, business and finance, physiotherapy, and specialized art schools. A prestigious IB education gets you into the right university and onto a distinguished career path. "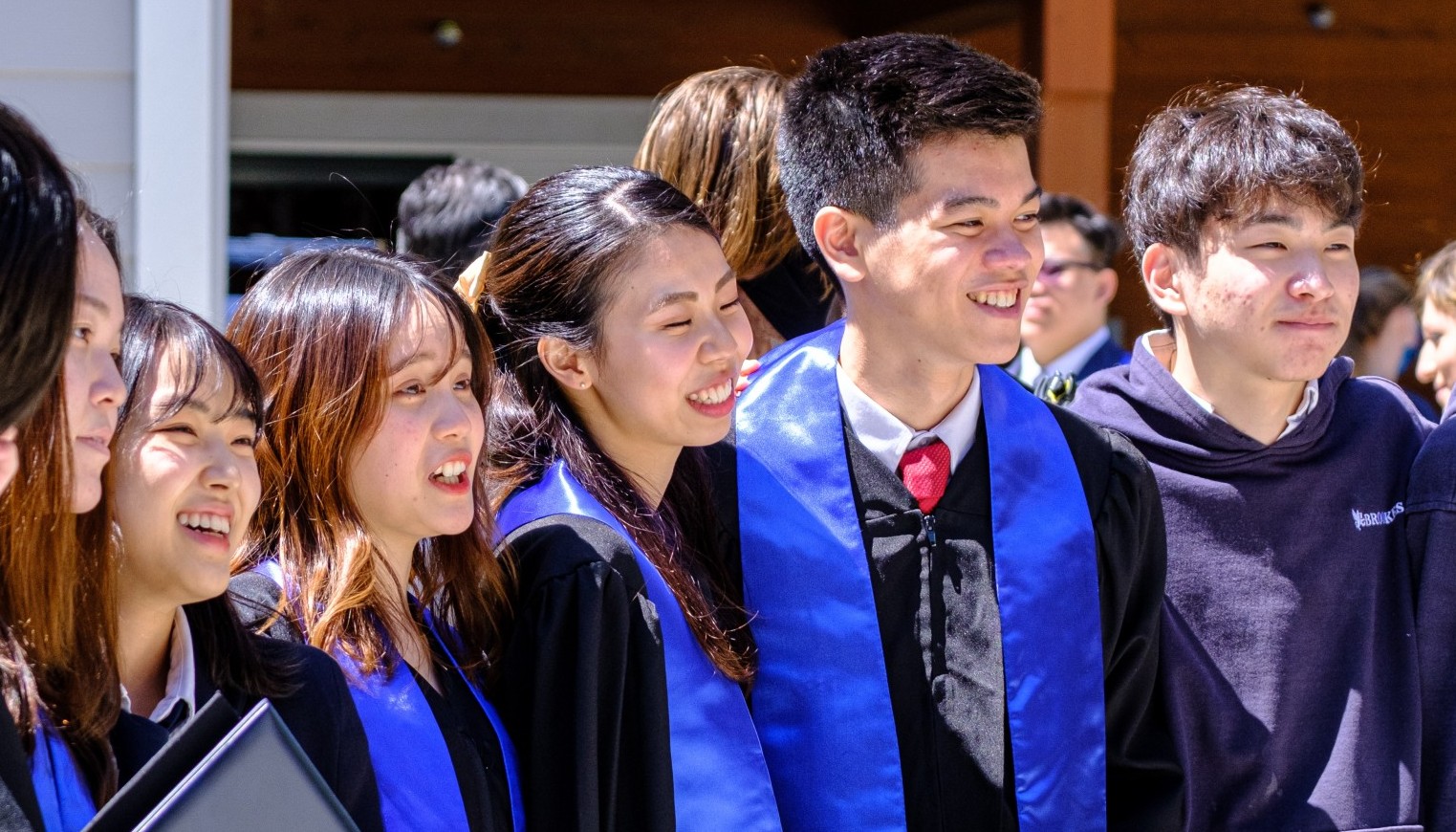 Over the years, Brookes Westshore's graduates have secured seats at globally renowned universities in Canada, the USA, Australia and across Europe and Asia. For a full list of universities, check out their School Profile and the list below:
EUROPE
Glion Institute of Higher Education (Switzerland)
University of Amsterdam (Netherlands)
University of Groningen (Netherlands)
University of Twente (Netherlands)
Utrecht university (Netherlands)
Vrije Universiteit Amsterdam (Netherlands)
CANADA
Alexander College
Algonquin College
Bishop's University
British Columbia Institute of Technology
Brock University
Camosun College
Capilano University
Carleton University
Concordia University of Edmonton
Coquitlam College
Douglas College
Douglas University
Emily Carr University of Art and Design
Fraser International College
Kwantlen Polytechnic University
Lafayette University
Langara College
Lasalle College Vancouver
Laurentian University
McGill University
McMaster University
Mount Allison University
Quest University
Ryerson University
Seneca College
Sheridan College
Simon Fraser University
The Art Institute of Vancouver (LaSalle College Vancouver)
Trinity Western University
University of Alberta
University of British Columbia
University of British Columbia Okanagan
University of Fraser Valley
University of Guelph
University of Northern British Columbia
University of Ottawa
University of the Fraser Valley
University of Toronto
University of Toronto – St. George Campus
University of Toronto – Victoria College
University of Toronto – Mississauga
University of Victoria
University of Waterloo
Vancouver Film School
Vancouver Island University
Vancouver Premier College of Hotel Management
Western University
Western University – Huron College
Western University – King's University College
USA
Mt. San Antonio College
State University of New York
Stony Brook University
University of California
University of San Francisco
University of Texas
Washington University
UNITED KINGDOM & NORTHERN IRELAND
Brunel University London
Durham University
King's College London
Manchester University
Queen's University Belfast
Royal Holloway, University of London
St. Mary's University
University of Bristol
University of York
AUSTRALIA & NEW ZEALAND
Auckland University of Technology (New Zealand)
Australian National University (Australia)
Macquarie University (Australia)
Monash University (Australia)
The University of Auckland (New Zealand)
University of Adelaide (Australia)
University of Canterbury (New Zealand)
University of Melbourne (Australia)
University of New South Wales
University of Otago (New Zealand)
University of Sydney (Australia)
University of Technology Sydney (Australia)
University of Western Australia (Australia)
HONG KONG
Chinese University of Hong Kong
Hong Kong University of Science and Technology
TAIWAN
Taiwan National University