Dr. Allison Rees Presents Sidestepping the Power Struggle at Brookes Westshore
Brookes Westshore is excited to announce that for two Saturday in April, the School will welcome well renowned parent education and consultant, Dr. Allison Rees to present a powerful and insightful seminar on, Sidestepping the Power Struggle.
Sidestepping the Power Struggle is a practical, hands on course for parents raising kids of any age.  The course will provide insight and explain why kids act the way they do, as well as provide tools to work with their unique temperaments.
Parents will learn why power struggles take place, how to teach responsibility as well as surrendering "kid issues" to the kids, stop fighting needless battles while still keeping the framework of limits clear and "not up for grabs."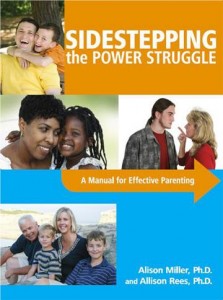 The two sessions will take place:
April 6, 2019 from 1:00 – 4:30 p.m.
April 13, 2019 from 1:00 – 4:30 p.m.
To register please go to:   lifeseminars.com
The cost of the seminar will be $125 per person. Payment can be main on the Life Seminar website Via PayPal. For more information, please can call: 250-595-2649.
If you have any questions, please contact us directly at jsalvador@brookes.org or call us on 250.929.0506.
About Dr. Allison Rees
Allison Rees has been teaching LIFE Seminars courses since 1993.  Countless parents and professionals attend these popular courses in Victoria through word of mouth alone.  LIFE Seminars has become one of the largest and longest running parenting programs in the world running for over 30 years with an average of 100 parents attending each eight week course.
Allison's articles regularly appear in Parenting Today, Times Colonist – Family 411, and of course Island Parent Magazine with her monthly Cut it Outs. She has co-authored two books, Sidestepping the Power Struggle and The Parent Child Connection.  Allison has been featured as the expert on various television programs and was the co-host of the Island Parent Radio Show for many years.
Allison's presentations are down to earth, honest and to the point.  Lectures are packed with insights, humour and rich interactions with the audience.  While her subjects are pre-planned, her lectures are not which is why people don't tire of the material when they repeat the courses.  She has supported thousands of families in this community and is rapidly expanding her knowledge to other professionals worldwide.
Allison also facilitates a couple's course and a workplace course which can be seen under course descriptions.